All of the vehicles are provided with load-safety equipment (belts, anti-slip mats, edge protectors, etc.) and the drivers wear the necessary protective clothing and accessories (helmets, reflective vests, safety footwear, eye protection, etc.).
Part of our fleet is suited for the transport of ADR hazardous materials.
For emergency deliveries, we have two-driver teams at your disposal.
The ZET Transport tractors are covered by the manufacturer's service package. This is in addition to our own mobile service team available 24/7. If needed, we can contact one of the third-party service stations from our partner network operating all across Europe. Each vehicle comes with a GPS backed by the Geofencing system and a document scanner.
We also use TRANSICS, a telematics fleet management system for a smooth exchange of information between the driver/vehicle and the dispatch centre.
Vehicles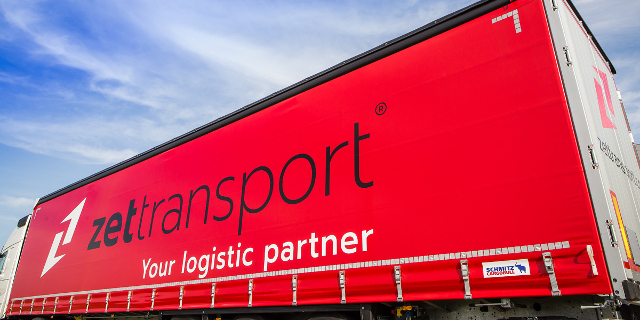 Standard tarpaulin semi-trailers
Certificate XL
Capacity – 33/34 pallets
Loading dimensions


| | |
| --- | --- |
| Lenght | 13.60m |
| Width | 2.48m |
| Hight | 2.70m |
| Capacity | 25t |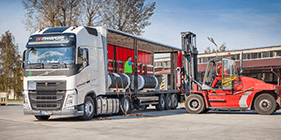 Coilmulde

Certificate XL
Floor trough for coils
Capacity – 33/34 pallets
Loading dimensions


| | |
| --- | --- |
| Lenght | 13.60m |
| Width | 2.48m |
| Hight | 2.70m |
| Capacity | 24t |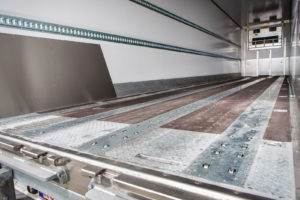 Refrigerated semitrailers/isotherm

Temperature controlled
Rigid walls
Loading dimensions


| | |
| --- | --- |
| Lenght | 13.30m |
| Width | 2.46m |
| Hight | 2.70-3.00m |
| Capacity | 24t |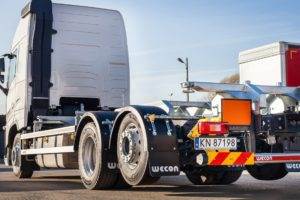 BDF

Different kinds of construction
Loading dimensions


| | |
| --- | --- |
| Lenght | 2×7.70m |
| Width | 2.48m |
| Hight | 2.75-3.00m |
| Capacity | 19t |