What you can expect as our customer:
"full truck" and "less than truckload" transport,
ADR transport (transport of hazardous materials) on all routes covered by us,
transport in controlled temperatures, requiring special thermal conditions, e.g. of pharmaceuticals
You can trust our experience!
We will select the right vehicle for the type and size of your shipment.
Each order is fulfilled with the use of modern vehicles utilising innovative telematics systems. The tractor units of our fleet are covered by the manufacturer's service package. Placing special emphasis on safety, we have our own mobile service team which is available on a 24/7 basis. We also cooperate with a network of third-party partner service stations covering the entire Europe!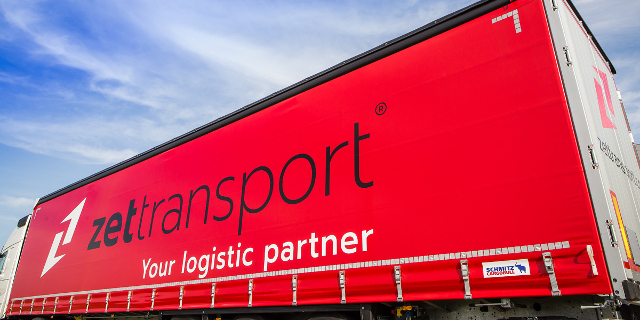 Standard tarpaulin semi-trailers
Certificate  XL
Capacity – 33/34 pallets
Loading dimensions


| | |
| --- | --- |
| Lenght | 13.60m |
| Width | 2.48m |
| Hight | 2.70m |
| Capacity | 25t |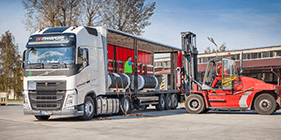 Coilmulde

Certificate XL
Floor troughfor transport of coils
Capacity – 33/34 pallets
Loading dimensions


| | |
| --- | --- |
| Lenght | 13.6m |
| Width | 2.48m |
| Hight | 2.70m |
| Capacity | 24t |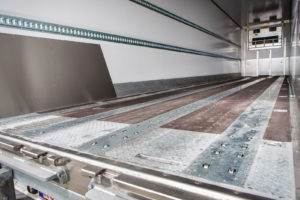 Refrigerated semitrailers/isotherm

Temperature controlled
Rigid walls
Loading dimensions


| | |
| --- | --- |
| Lenght | 13.3m |
| Width | 2.46m |
| Hight | 2.70m |
| Capacity | 24t |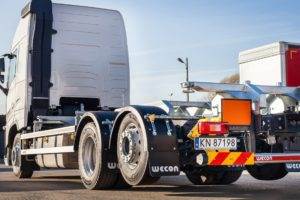 BDF

Different kinds of construction
Loading dimensions


| | |
| --- | --- |
| Lenght | 2×7.80m |
| Width | 2.48m |
| Hight | 2.75-3.00m |
| Capacity | 24t |
Download